Sort of Forever
Written by Sally Warner
Reviewed by Maggie K. (age 11)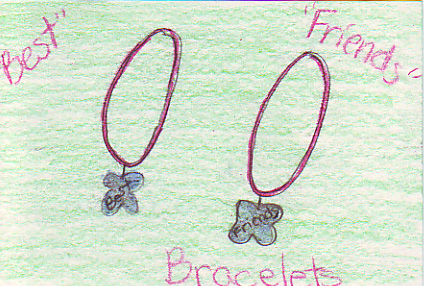 Think about two great friends facing devastating cancer. This is a heartwarming story about two friends, Nana and Cady, trying to keep their friendship through hard times. Nana is diagnosed with cancer. As the days grow longer and hotter Nana's life seems to be growing shorter. Death is not what this girl wants to face alone. She and Cady have been friends forever, and Cady will continue to stand by her through these horrid times. Will Nana be able to survive her illness with loyal Cady by her side?
I think this book is special because it evolves around the theme of friendship. My favorite parts were at the beginning and at the end, when Nana and Cady were taking a walk. Both times they saw a specific type of flower. They called it -Yesterday, Today, and Tomorrow - and saw it as a symbol of their friendship. A character that changed was Nana. She was once happy and energetic, but now she has lost all her spunk because of the cancer. This story reminds me of my friendship with my best friend who moved. It's like in the story because Nana kind of went away. Just like my friend.
I recommend this book to kids of all ages because friendship is important in every life for all your life.