Choose Your Own Adventure: The Race Forever
Written by R. A. Montgomery
Reviewed by Matthew G. (age 10)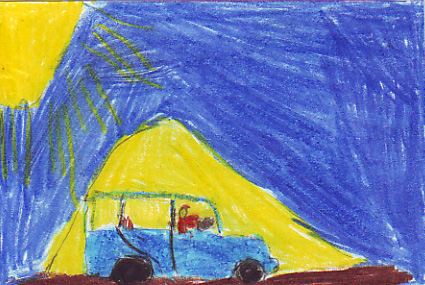 Would you like to read a book that's literally page-turning? Then you'll probably grab this book and start reading. In the story YOU are the main character and you can decide your own fate. Your goal is to win the First African Dual Road Race Rally. However, to win the race rally you must win TWO races: the Speed Race and the Rough Rally Race. In the second race, the Rough Road Race, you're just going to be lucky to cross the finish line. There will be many dangers in this race. Will you win glory, survive, or lose your life in the race?
I like that the Choose Your Own Adventure books have a unique story style. There are many twists and turns which grab my interest. The treacherous and exciting race grabs my interest because of the danger. I can have a fresh race every time because the reader chooses his own adventure, so the book is different every time I read it.
So, if you like racing, adventure and many twists and turns to the end, Choose Your Own Adventure: The Race Forever is just for you. Anyone can read this book, but I recommend it to people 10 years and older.