Thunder from the Sea
Written by Joan Harlow
Reviewed by Samantha M. (age 10)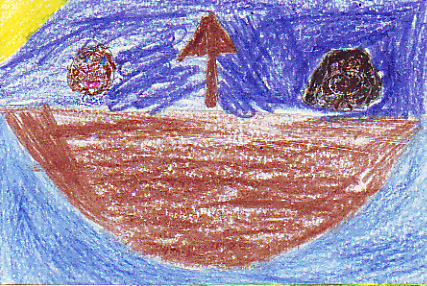 Have you ever thought about adopting an orphan? The main characters in Thunder from the Sea have. Enoch and Fiona have taken in thirteen year old Tom Campbell. Tom has never lived in a real home; he has lived in the Mission Orphanage since he was three years old. Tom has always dreamed of a home and family with a dog to love and care for him. He finally has what he wants, but Fiona becomes pregnant. Tom starts thinking; will Enoch and Fiona still want him around, or will they send him back to the orphanage? Will he ever see his dog Thunder, who he loves more than anything else, again?
I liked Thunder from the Sea because it is very suspenseful. My favorite part is when Thunder saves people from danger. I also enjoyed the book because it was descriptive. I think it was interesting that Amos changes in the story. He was mean and angry, and then became nice because Thunder had saved his family.
I recommend Thunder from the Sea to everyone, especially dog lovers and readers who like adventure.