Ghost Sitter
Written by Peni Griffin
Reviewed by Ali G. (age 10) & Jessica R. (age 10)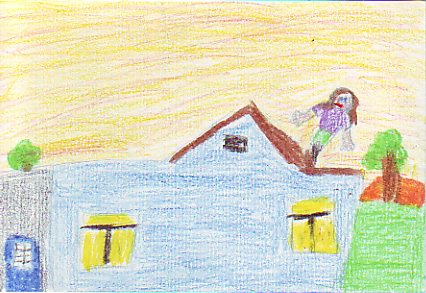 Have you ever had a ghost in your house? Well, Charlotte has! One summer, Charlotte moved into a house that she doesn't know is haunted! Strange things start to happen whenever her parents, Bart and Sylvia leave the house. Charlotte's little brother has a new friend that only he can see! Is this enough to convince Charlotte that she and her family aren't alone in the house? Join Charlotte and the ghost on this amazing adventure of a lifetime.
We loved Ghost Sitter because it keeps the reader attached to the book with its suspense and details. We enjoyed the characters because they act so real. This book is a great ghost story because it is not too scary and it is a lot of fun. The Ghost Sitter is exciting because the author gives clues so you can try to figure out what happens next.
This spookatastic ghost story is a great fiction book to read in your room all alone on Halloween.