Aquamarine
Written by Alice Hoffman
Reviewed by Erika S. (age 11)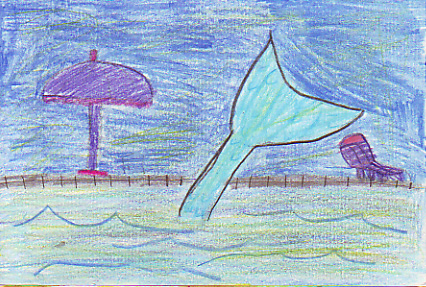 "Don't talk about it. Don't even think about it."
Claire and Hailey are two very close friends who are having their last summer together, spending time at the ruined Capri Beach Club to keep their minds off the fact that one of them will be moving. They find something at the bottom of a murky pool. To the girls' surprise, it is a mermaid named Aquamarine who has left her six sisters to find love on land. Hailey and Claire are discovering that life can be unpredictable and friendship should last forever.
This book is heartwarming because Claire and Hailey are spending their last summer together trying to help a magical friend. This story reminds me of when I had to leave my best friend because I had to move. This is a unique book, and I had never before read a book with a mermaid searching for love on land. The author described the adventure so well that the story seemed to be real.
I recommend this book for all ages and for kids who believe in mermaids.