A Bear Called Paddington
Written by Michael Bond
Reviewed by Danielle B. (age 10) & Colleen S. (age 11)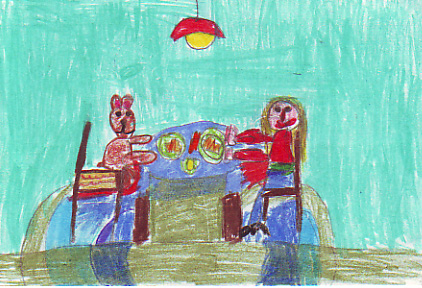 Imagine finding a talking bear in the middle of a train station! That bear is Paddington bear. Paddington is found by Judy sitting on his suitcase with a sign around his neck that says, "Please look after this bear, thank you". Would you bring home a talking bear? Judy does, and has the most fun in all her life. Paddington gets himself into all kinds of mischief and trouble. Life for Judy and her family will never be the same again!
We liked A Bear Called Paddington because it is very funny. Our favorite part is when Paddington performed a magic trick that caused a man to sit on an egg. It is also a very touching story because Paddington tries to help everyone in his new family. A Bear Called Paddington reminds us of our pets. They get into a lot of mischief, just like Paddington does. This book is similar to books in the Babysitters Club series. The children in these books try to help people, but like Paddington, end up making the situation worse.
We recommend A Bear Called Paddington for grades two through six because it is a book everyone will enjoy.