Ooh La La Lottie!
Written by Karen Wallace
Illustrated by Garry Parsons
Reviewed by Dennis D. (age 6)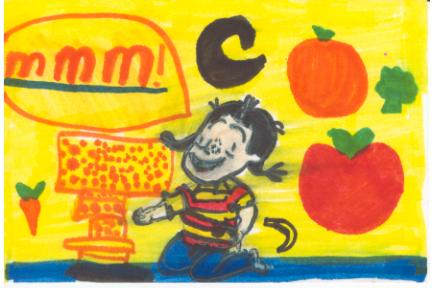 Lottie likes to play with her dog, Patrick. She swims at the pool with him. One day, Lottie came down to dinner in a bad mood. She wouldn't eat her food so she only ate cheese. Then she grew sharp teeth and furry ears. She turned into a mouse. She liked being a mouse. Patrick was lonely. Oh oh, the mouse got tapped on the head by a cat. What will happen next? Read the book.
Ooh La La Lottie is a silly girl because she always eats cheese. I like cheese too. I love the pictures. I like the coloring too because the illustrator took his time. Lottie reminds me of myself because she's bossy and I am bossy to my brother.
I recommend this book to people who like rats. I love this book because it makes me laugh. I think people should read this book because it will make them laugh too.