Dangerous Animals
Written by The Nature Company Discoveries Library
Reviewed by Drew H. (age 6)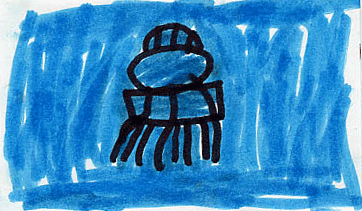 This is a book about real animals. It has photographs and drawings of different animals like jellyfish, platypuses, wasps, ants, scorpions, stingrays, octopuses, Portuguese Man o' War, zebras, and kangaroos.
I like this book because I like animals, especially octopuses, Portuguese Man o' War, komodo and sharks. My favorite animal in this book is the Portuguese Man o' War because I like jelly fish. It reminds me of going to the aquarium and reading another book about animals. That book has the Blue-ringed Octopus in it.
I recommend this book to Kylie, my big sister, because she loves animals like frogs and there's a frog in this book. Anybody who likes animals should read this book.