The Baby Sitter's Club: Mary Anne's Makeover
Written by Ann M Martin
Reviewed by Vincent A (age 10)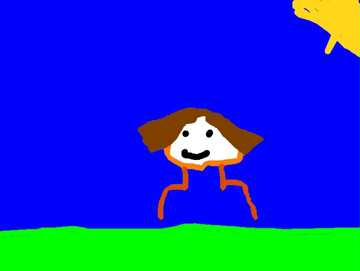 Are you the kind of girl who likes to change your hair all the time? Well if you are, then you would like The Baby Sitters Club, Mary Anne's Makeover by Ann Martin. This book is a realistic fiction book. The characters are Mary Anne, Kristy, Stacey, and Dawn. This book takes place in a house. The problem in the book is nobody likes Mary Anne's haircut. But Dawn said it does not matter what they think, it matters what you think. When Mary Anne got her hair cut she thought everyone would like her hair cut, but it did not go that way. Will people like Mary Anne's hair cut later or will they not? Read and find out.
I think the lesson in the story is to not worry so much about what other people think, because that is what causes the problem in the book. You have to care most about your own opinion of yourself, not another person's opinion.
This book reminds me of a long time ago, because they use words from the 70's. She also uses crazy words and I like that. For example in chapter 11 she said "Thefopeeisfrayoasebabaswlltenklavy." What does that mean? It is fun to read crazy words.
Mary Anne reminds me of my sister. She acts like my sister, because Jasmine, my sister, always wants to look good like Mary Anne. That is the most important thing to her.
Ann Martin is a good author, because she puts lots of details in her descriptions and she also uses simlies. That is good, because I could picture exactly what she was talking about.
I recommend this book to kids who like school, because it is mostly in school. I also recommend this book to people who like makeovers, because Mary Anne gets a makeover.