Dirt and Grime Like You've Never Seen!
Written by Vickie Cobb
Illustrated by Dennis Kunkel (photographs by)
Reviewed by Noah (age 8) & Jack L. (age 8)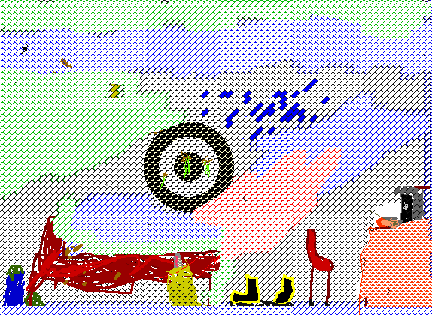 Do you want to touch something dirty? This is a book about some things that you might think are totally disgusting, for example, grime, dirt, dust, mold, germs and garbage.
We think this book is cool because we like disgusting things and we?re sure other people do too. We noticed that the pictures are microscopic photos. We think the microscopic photos are cool because it teaches you what the things in the book look like up close.
We would have never known that spider silk is liquid inside the spider the second it hits the air, it hardens. This book is non-narrative because we skipped around and it made sense. First we read it narrative but then we realized that you can read it any way you want to. If the words are hard for you, you can look in the glossary.
If you like disgusting things you should get ?Dirt and Grime Like You?ve Never Seen?!