It came from beneath the sink
Written by R. L.. Stine
Reviewed by Ian K. (age 8)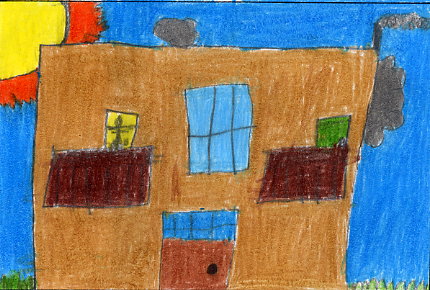 This book is about a boy named Daniel and his sister Katrina. They have just moved into a new house with two balconies and a huge yard! They have lots of bad luck because there is a creature that looks like a sponge and lives under the sink. Do Daniel and Katrina defeat the evil creature? Read this book to find out.
I love this book because it is funny and it reminds me of when I moved into a new house. I had a whole lot of bad luck for a couple of days. It is also exciting but it is a little bit scary. That's okay because I like scary books. My favorite part of the book was when the evil creature died. An exciting part was when they moved into the new house and Katrina was cleaning out the cupboards. She looked under the sink and something jumped out!
I recommend this book to third graders and up because it might be a little bit too scary for second graders and lower. I think you should read this book.