M. C. Higgins the Great
Written by Virginia Hamilton
Reviewed by Benny L. (age 10)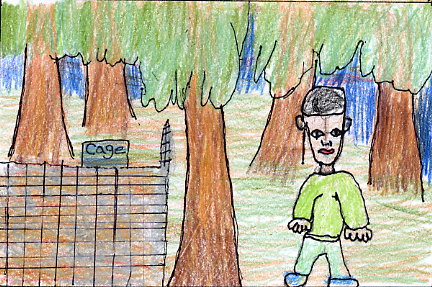 This book is about a boy who lives in a cottage with his family. They do not have a lot of money and his dad works in a coal mine. M.C. (the boy) is very talented. He can climb up a 50-foot pole. He is the oldest kid in his family. He also meets a lot of people through out the book. He makes one new friend too.
I loved this book. I really enjoyed this book. My favorite part of the book is when M.C. swam in an underwater tunnel. This book is not in a series. This book made me wonder about all of the characters because of how they were described. When you start this book you never want to stop. It will take about three weeks if you are a very good reader.
I recommend this book to third graders up to sixth graders because it has some hard words and one or two bloody scenes.