Flat Stanley
Written by Jeff Brown
Illustrated by Steve Bjorkman
Reviewed by Walter M. (age 8)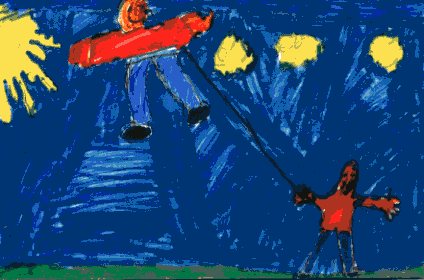 This story is about a boy who got flattened by a bulletin board. Stanley got his mom?s ring from inside the grate. Stanley let his brother, Arthur, fly him like a kite. Stanley stopped the sneak thieves by getting in a frame dressed in a shepherdesses disguise. At the end, Arthur blew him up with a bike pump to bring him back to normal.
I like this book. I think Stanley is cool because he is flat. He could go under doors. I like the part when Stanley caught the thieves at the museum because he got an award. I think it would be neat and cool to get an award. My favorite character is Stanley Lambchop because he got his mom?s ring from the grate.
I recommend Flat Stanley because it was funny. I think seven to ten year olds would like this book.