Raising Dragons
Written by Jerdine Nolen
Illustrated by Elise Primavera
Reviewed by Gabriel G (age 9)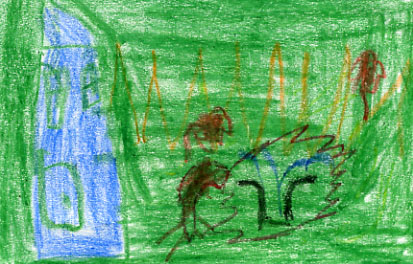 This is a story about a little girl who finds an egg in a cave. When the egg hatches, a dragon was born. She raises the dragon and his name is Hank. He is a fire breathing dragon. He helped the family make money to live on. When he grew up he flew to Dragon Island and found his family. He was sad had had to go. He gave her more eggs so she would raise the eggs like she did to Hank.
My favorite part of the story is when they find the egg, because it has lots of colors on it. My favorite character is Hank because Hank is a fire breathing dragon. The story is about taking care of each other. It's just like my family. This story has lots of pictures. They help us to imagine what the story is about.
I think others should read this story because it is a really good book, but it takes a while to read.