Earthquake in the Early Morning
Written by Mary Pope Osborn
Illustrated by Sal Murdocca
Reviewed by Justin D (age 7)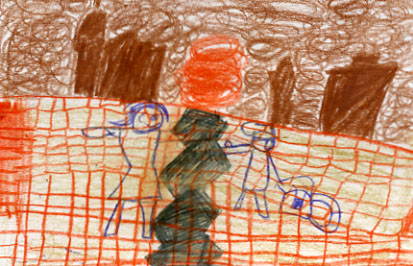 Jack and Annie travel with the Magic Tree House to find the fourth and final writing: something to lend. Their goal is to give the four special kinds of writing to Morgan le Fay's library to help save Camelot. The tree house takes them to San Francisco in 1906, right before the famous earthquake hits. They find the writing by helping others who give them the poem. In the end, Jack and Annie give the four writings to King Arthur to read so he can save Camelot.
I like the part when Jack and Annie give the writings to King Arthur, because it helps save Camelot. I like Jack because he is a boy who is brave and helps others. This story related to my life because Jack and I like to read and go on adventures. This story has pictures that help tell the story because the pictures help you.
I think others should read this book because it is exciting to read about the past.