Scary Stories
Written by Alvin Schwartz
Illustrated by Alvin Schwartz
Reviewed by Kayci N. (age 9)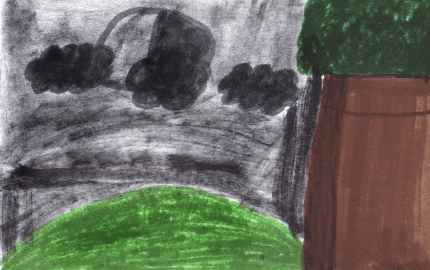 This book is full of scary stories. Three frogs were sitting on chairs and having tea and a picnic. When the parents left, they got scared because a scary frog came close and tied a rope to a tree. Then he tied him to the tree. When the parents got back, they weren't sure what had happened. They went home and drank tea.
In another story a girl and a boy grow up and get married. She always wore a green ribbon around her neck and wouldn?t tell him why. Then they grew older and she got sick. Her head fell off in the end.
I liked this book because I like scary stories. The Green Ribbon was my favorite story in the book. The stories made me happy because I like being scared.
I think other kids should read this book because it is a fun scary book to read. Kids who like scary stories will like this book.