The Bear Scouts
Written by Stan & Jan Berenstain
Reviewed by Stephen M. (age 6)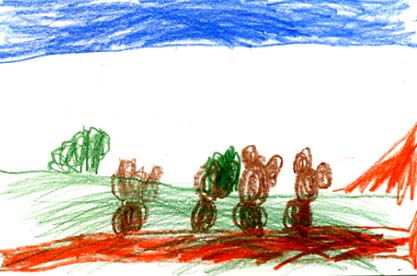 This book is about Pa bear and his scouts go camping in the forest. What happens in the beginning is they go camping into the forest to camp. Then, they come to a cliff and Pa bear falls. At the end, the scouts helped him up. They made it home.
I think this book is good. I liked the part about when he falls. It was funny, he did not get hurt. There are many Berenstain Bears books and this one is just like the others because of the bears. This one is different because it is just about Papa Bear and Brother Bear.
I would recommend this book to my Mom because she likes funny books.