Biscuit Wins a Prize
Written by Alyssa Satin Capucilli
Illustrated by Pat Schories
Reviewed by Sarah P. (age 6)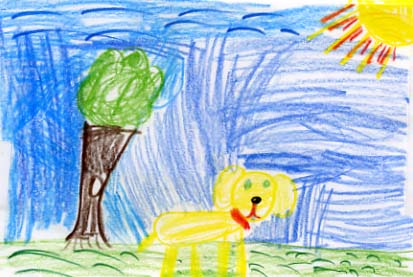 This book is about Biscuit and his friends at a dog show. What happens in the beginning is Biscuit gets ready to go to a dog show. Then, Biscuit fools around with his friends and gets messy. At the end,Biscuit wins a prize for number one friend.
I think this book is good. I liked the ending because Biscuit won a prize. The pictures really helped the story. They were very colorful. I was able to read this book on my own, which I liked.
I would recommend this book to my friend Nicole because she likes dogs and anyone else who likes dogs would also like this book.