Arrow to the Sun
Written by Gerald McDermott
Reviewed by Ricky G. (age 6)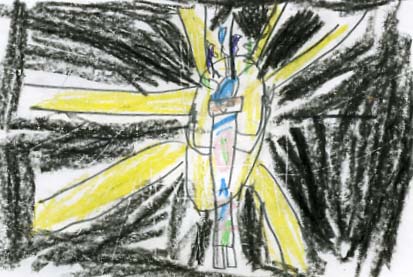 This book is about a boy who is looking for his father on the sun. What happens in the beginnins is the Lord of the Sun spends a spark of life to the earth. Then, the boy reached the sun and cried, ?Father, it is you!?. He has to go through a ceremony and the boy and his father rejoiced. The people celebrated in the Dance of Life.
I think this book is interesting. My favorite part was the four chambers of ceremony because it was of the dangerous things that were in the chambers. The pictures were very bright and very different than other books I have read. What surprised me was that a boy could become an arrow!
I would recommend this book to all kids because the pictures are very interesting. I can't think why anyone wouldn't like this book.