Clifford the Small Red Puppy
Written by Norman Birdwell
Illustrated by Normal Birdwell
Reviewed by Kaitlin K. (age 7)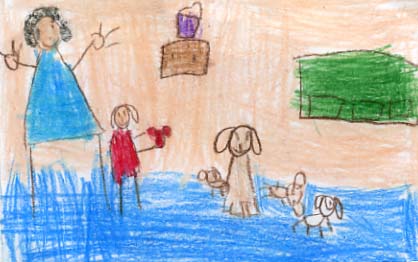 This book is about Emily and her dog Clifford who moved when Clifford gets too big. What happens in the beginning is Emily finds Clifford at the shelter. Then, Emily feeds him and takes care of him and he get really, really big. At the end, Clifford gets so big, they have to move.
I think this book was great. I like the part when Clifford was small. He was very cute. There are a lot of Clifford books. This one was different because this is the only one where he is a puppy. This is the first book. I would love Clifford to be my dog because I could play on him.
I would recommend this book to anybody who likes dogs.