One Hungry Monster
Written by Susan O'Keefe
Illustrated by Lynn Munsinger
Reviewed by Jennifer S. (age 7)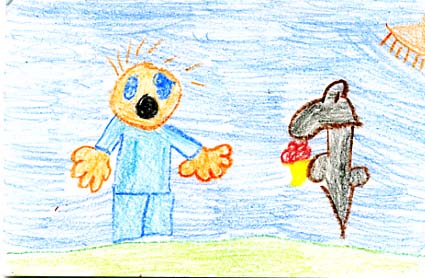 This book is about hungry monsters and a little boy. What happens in the beginning is hungry monsters start to annoy a little boy. Then, the boy has to feed them a lot of food. At the end, the monsters leave when there is no food left. The little boy finds a muffin that the monsters didn?t eat.
I think this book is funny. I liked the monsters when they put on lipstick. I liked the monsters because they made we think about numbers. I liked the pictures because they were silly and not scary.
I would recommend this book to people that like to count.