Green Angel
Written by Alice Hoffman
Reviewed by Amanda G. (age 11)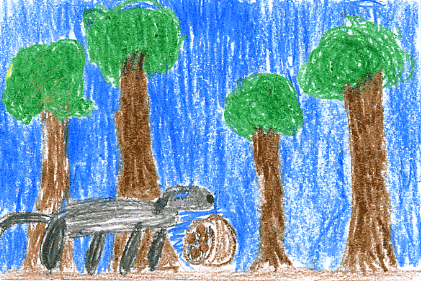 "My name is Ash." Green is a fifteen-year-old girl living with her family and her dog named Onion. Her life is completely normal. She goes to school, has friends and an interest in gardening. One day, her family goes into town and leaves Green home to care for the garden and Onion. Tragically, a fire destroys the entire town and takes the lives of most citizens, including Green's family. The ash from the fire blinds Green and she becomes one with the darkness. She becomes "Ash." Ash tattoos herself with the blackest ink, protects herself with the sharpest thorns, and chops off her hair. However, something strange begins to happen. Will Ash be able to protect herself from being hurt forever? Will she ever learn to love again?
When I read this book, I felt a certain emptiness. I wondered if Ash's life would ever be the same. I liked two characters, Aroura and Diamond. Aroura is Ash's sister and she visits her in her dreams. She is truly made of moonlight! Diamond is a silent boy who is kind and generous. Ash and diamond share a tattooed heart. My favorite part is when Ash goes in to town to trade. She is so smart that when the storeowner tries to take advantage of her because she is blind, she catches him!
I recommend this book to kids 10 and older. It is a complex book of feelings that shows love, friendship and a way to heal after family and friendship falls apart.