Shiloh
Written by Phyllis Reynolds Naylor
Reviewed by Brianne H. (age 11)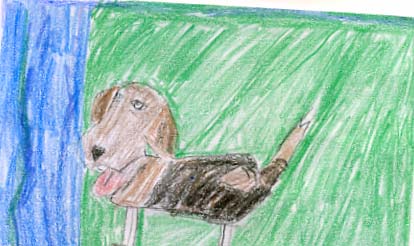 A boy named Marty Preston finds a little, beautiful, beagle in the hills and loves him at first sight. Little does he know the beagle belongs to someone else named Judd Travers, who is abusing the dog. The dog's name is Shiloh. During the story Shiloh gets hurt and Marty will do anything he can to save him from Judd. Will Shiloh be saved by Marty and live?
This book is very exciting. I liked it a lot because you wonder if Marty will ever get Shiloh. My favorite part of the book is when Marty falls in love with Shiloh when he sees him up in the hills. The character that I found interesting is Judd Travers. You wonder what happened to him to make him so angry. The character that changed was Marty. He loved Shiloh and he would face anything to save Shiloh.
I recommend this book because it shows friendship and Marty tries to turn Judd from an enemy to a friend. I think people who like stories of dogs and friendship would enjoy this book.