The Face on the Milk Carton
Written by Meg Cabot
Reviewed by Dylan W. (age 10)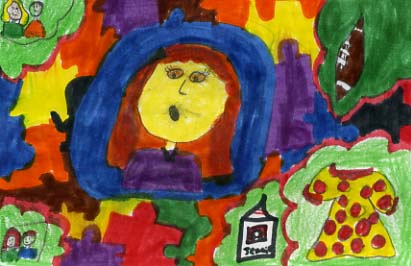 The Face on the Milk Carton is packed with suspense, mystery and some romance. Janie Johnston sees her name on a milk carton under "missing children." Frightened, Janie desperately tries to get answers. If she was kidnapped, it would have happened a long time ago, right? With so many questions, Janie is getting really confused. How will Janie ever find out the truth?
I love this book because of the suspense and surprises on every page. It is fun to read because you never know just what might happen. It is a very well written book because almost anyone can relate to the character, Janie. She is like anyone you may know. Janie changes from a shy and quiet girl in the beginning to a really outgoing character. When I was reading this book, it made me wonder if anything like this could happen to my friends or to me!
I recommend this book to boys and girls ages 10 and up. It really makes you think. This book leaves you hanging; so you'll definitely want to read the thrilling sequel, Whatever Happened to Janie?