Crash
Written by Jerry Spinelli
Reviewed by Beau T. (age 11)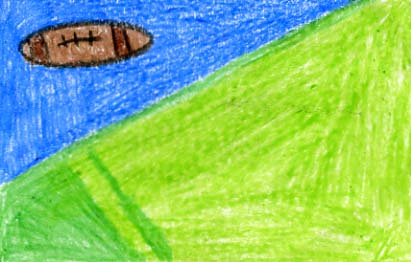 "Wham!" This is a huge story about a little kid with a big mind. His name is Crash Coogan. You might think that Crash is a nice, football loving kid. Wrong! Crash is a show off and a bully who always gets into trouble. His main target is Penn Webb, a cheerleader from North Dakota. Crash spends most of his time picking on the kind, Quaker cheerleader. Then, something happens that changes Crash's life forever. Crash learns a lesson in friendship that will last a lifetime.
I like this book because it sets a good example about respect and how to treat people. My favorite part is seeing how Crash changes from being mean into a kind, true friend. The story reminds me of my own life because Crash enjoys football as much as I do. I noticed that Crash is very competitive and doesn't like to lose. Although this can be a good trait, Crash takes it to the extreme. All through the story, I wondered if Crash would overcome this problem.
I recommend this book to anyone age 9-12 who likes a story with a twist. This book is full of enjoyable surprises!