The Case of the Dog Camp Mystery
Written by Judy Katschke
Reviewed by April P. (age 10)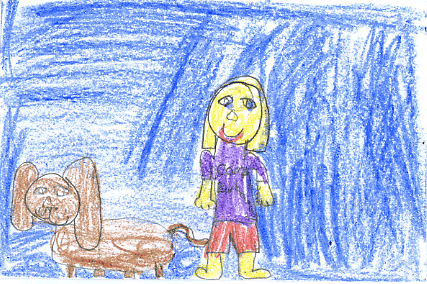 Have you ever been to camp with your dog? In this book Mary-Kate and Ashley take their dog, Clue, to Camp Barkaway. The twins are having fun with their dog and go to manners classes and "Paws & Draws" crafts. Some peculiar things begin to happen. Soon the fun is over because Clue is missing! The twins are on the case. Will they ever find Clue?
I like mystery stories because they are suspenseful and they make me feel like I want to find out what happens next. The author gives clues so I can crack the case, too! The author sometimes makes it so suspenseful that I want to keep reading. I like dogs and this mystery is about a dog.
I recommend this book to kids who like mysteries. If you like to solve mysteries this book gives you clues so you can be detectives, too.