The Isle of Mists (Secrets of Droon Series #22)
Written by Tony Abbott
Illustrated by David Merrill
Reviewed by Ziad C. (age 7)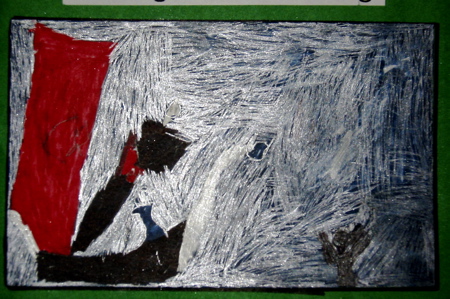 How can three kids get past a two-headed dog to get a powerful jewel? Are they going to get past the sorcerer? Find out in this great book today if they get past Sparr?s ultimate powers! Will they get past Lord Sparr?s dogs? Maybe they will, but maybe they won?t! Find out in Secrets of Droon Isle of Mists. Will they pass the ultimate powers of the two-headed dogs? Will they pass the enemies? Find out in this exciting book!
I like The Secrets of Droon: Isle of Mists because it?s cool and has lots of awesome creatures like robots with red eyes and two-headed dogs. My favorite part is when the two-headed dogs smelled something and it was the kids! The kids were hiding behind the dogs in Droon. That?s how the two-headed dogs smelled Eric, Neal, and Julie, and that was my favorite part in the book! The character Eric reminds me of my Uncle Sal, because he is smart, and Eric is smart too!
I recommend The Secrets of Droon books to kids who like mystery books that are really fun. I think that you will like these books, so I hope you read the Secrets of Droon books 1-28. You can buy some at Barnes and Noble or look in the Secrets of Droon bin at school. If you like Magic Tree House, then you will like the Secrets of Droon. I hope you all read all Secrets of Droon books in the series and find out all the mysteries in Secrets of Droon.