City in the Clouds (Secrets of Droon Series #4)
Written by Tony Abbott
Illustrated by Tim Jessell
Reviewed by Ron T. (age 8)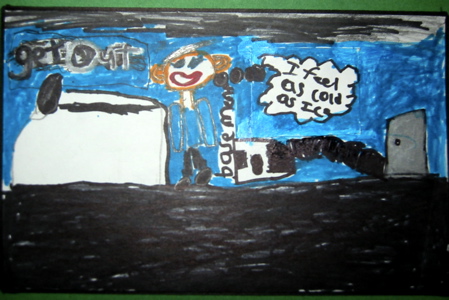 Have you ever seen a person turn into a bug? Eric, Neal, and Julie go to a place called Droon. Droon is a magical place but it is also dangerous. Some places have a portal to Droon. In Droon, Eric, Neal, and Julie find three powerful people named Keeah, Galen and Max. Keeah is a princess. Galen is Keeah?s very very powerful grandpa and Max is a spider troll. They find an evil person named Lord Sparr and his evil army of Nins. Nins are red faced warriors. They ride on groggles. Groggles are huge flying lizards! Groggles can still walk, but they mostly fly. Eric, Neal, and Julie find a flying city named Ro. Neal turns into a bug! This book has a twist of adventure and mystery.
Secrets of Droon City in the Clouds is a great book for people who like the Magic Tree House series. They both are adventurous, magicy, and kind of scary. I love this book because I love Magic Tree House books. This is a funny book. If you like Magic Tree House, YOU MUST READ THIS BOOK! It is the greatest series ever, well at least for me.
The Secrets of Droon series is good for people who like adventure and mystery books. This series is also good for people who like Magic Tree House. It?s just like it except without the tree house. After you read this book, read the book The Great Ice Battle. My advice is read the Secrets of Droon in order so that you don?t miss any of the excitement.