Ella Enchanted
Written by Gail Carson Levine
Reviewed by Olivia S. (age 10)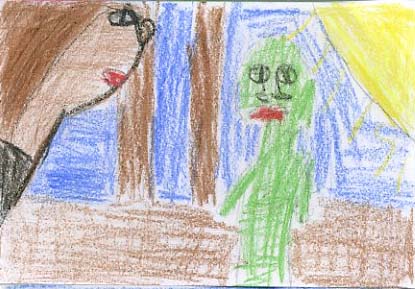 "Your gift is the gift of obedience!" Ella is given a foolish fairy gift at birth. She must do anything and everything that she is commanded to do. Ella must do everything from something as small and mindless as putting on a shoe, to something as serious as cutting off her head! Ella struggles to find the fairy that gave her this gift so she can give it back! In her travels, Ella meets ogres, falls in love, and gets a new stepmother. Will Ella ever find a way to break this foolish curse?
I like this book because it is unpredictable and romance is hidden behind every sentence. It makes you feel like you are a part of your own magical world. My favorite part of the book was when Ella met some ogres. She was so close to dying! Her quick thinking got her out of trouble. The most interesting character is Heidi, Ella's stepsister. She seems nice but is full of surprises! This book reminds me of the book Dragon Rider because they both have a real mystical twisting plot.
I recommend this book to kids 9 - 12. Ella Enchanted is certainly a book for those who enjoy old time fantasy!