Peter and the Starcatchers
Written by Dave Barry
Illustrated by Greg Call
Reviewed by Ethan D. (age 10)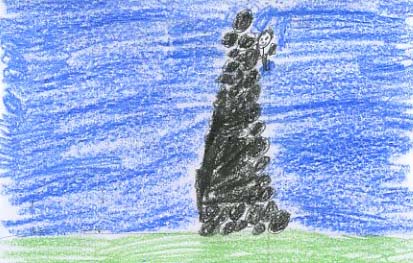 Peter and the Starcatchers is a fantasy book about pirates and magic. The main character is a boy named Peter who is an orphan that is going on a ship to serve a king. He meets a girl named Molly on the ship. Peter learns about Starstuff, which is a magical substance that helps you to fly. Peter, Molly and the Starcatchers have many adventures trying to keep the Starstuff safe from pirates and an evil king. There is a surprise ending.
This book is interesting, amusing and fun to read. It is interesting because you never know what's going to happen next. It's amusing because the characters do silly things like trying to do a handstand with a bucket of water on them. It is fun to read because of the dialogue. My favorite part is when Peter tricks Black Stache into thinking the Starstuff is in the trunk. He gets a big surprise! This book is the prequel to Peter Pan. It is similar to the other book because in both books, Peter is battling Black Stache (Captain Hook). I think that this book is special because it has many things in a boy's life that I can relate to, such as getting dirty or being mischievous.
I recommend this book to 4th and 5th graders who like adventurous stories that have a lot of dialogue.