Thunder from the Sea
Written by Joan Harlow
Reviewed by Leann B. (age 10)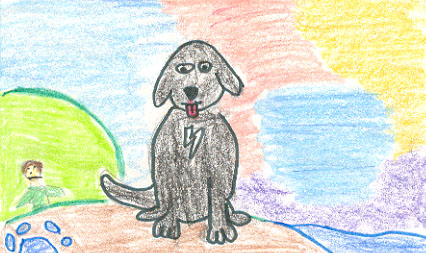 Have you ever felt like a ball that?s just been tossed and nobody really cares? Well, that?s sure how thirteen-year-old orphan Tom Campbell feels! But that all changes when Tom goes to live with Fiona and Enoch Murray, finds the marvelous New Foundland dog he?s dreamed of, and names him Thunder. But worry nags at Tom and worry finally wins. Will the Murray?s still want Tom, even though Fiona?s expecting a baby of her own? Would Thunder?s real owner come to fetch him? Would trouble with the intolerable neighboring Bosworth?s ruin everything? Also, what is the surprise Fiona and Enoch keep hinting at? Read to find out!
I thought this book was absolutely fantastic, well-planned, and fitted together. I really did like it. I liked it because everything was detailed, no abrupt endings, and just seamless. My favorite part was when they were caught in a storm. Tom insisted on saving the dog, which was struggling to stay alive. I liked this part because it was courageous and sweet. As I read the book, I felt hooked. I wondered about pets, their owners, and the special bond between them. What was unique about this book was how it grabbed you. When I opened the book, I plunged into a whole different world.
I most definitely recommend this book because it is sweet, sad, courageous, and joyful. Anyone 8-16 or has an interest in dogs, their owners, and the bond between them will thoroughly enjoy this book.
Read this book!