The Spiderwick Chronicles: The Ironwood Tree
Written by Tony Diterlizzi
Illustrated by Holly Black
Reviewed by Naila R. (age 11)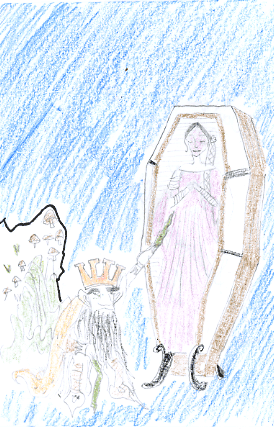 In the deep, dark quarry where the Korting King rules, Jared, and Simon, twins, go to save their sister Mallory. Mallory is kidnapped by the Korting dwarfs. The story begins when the three siblings and their mother, attend a fencing game. Something awful happens and Mallory vanishes! Can Jared and Simon solve riddle by riddle and defeat the dwarf to save their sister? Find out in this exciting new book!
My favorite part is when Jared and Simon are on their way to save Mallory. They have to solve two riddles to get to her. It is exciting to picture them trying to save their sister. I like this book because it is adventurous, funny, and suspenseful. I wanted to keep reading until I had read the entire series! Mallory is my favorite character. She is the typical big sister. She is brave because she stands up to the Korting King and unusual because she likes to fight with swords. This book is unique because it is about a normal family who gets mixed up in an adventure involving dwarfs! The family has no idea how they fit into the adventure but they find out soon enough!
Are you ready for tense, suspenseful, mind blowing excitement and breath taking adventure? If so, this is just the book for you. So, fantasy lovers, grades 5 and up, read The Ironwood Tree!