Santa Paws and the Christmas Storm
Written by Nicholas Edwards
Reviewed by Sean P. (age 10)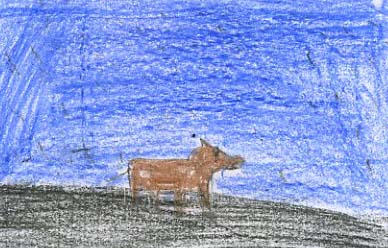 "Santa Paws, HELP!" In this exciting story about a dog that saves lives, Santa Paws is asked to show his heroism yet again! Santa Paws and his family have won a trip to the exotic Blueberry Island. However, something goes terribly wrong! Brendan and his dog Jake, both islanders, are lost in a treacherous winter storm. Can Santa Paws be a hero once again?
This book is part of a series in which all have something in common. In all the books, the main character, Santa Paws, saves someone's life or rescues them from a bad situation. Gregory Callahan, reminds me of my brother. Both Gregory and my brother, Ryan, like to explore. I really enjoyed this book because there is always something exciting happening. Someone is either hurt or being saved. This book is similar to Brian's Winter because both tell about someone needing rescue and how they coped in the cold.
I recommend this book to people who are energetic, love animal stories and enjoy suspense. This book is a must read for adventurers eight and up!