The Wish
Written by Gail Carson Levine
Reviewed by Marie D. (age 10)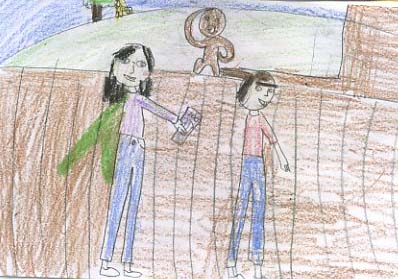 "What would you want most?" the old woman asked. Wilma is a weird friendless girl, yearning for friends. Will one old lady on the subway change this? Wilma goes from feeling like a loser to being popular overnight. Boys are asking her out and girls want to be her best friend. This is all well and good, but, can she make it last?
The wish is similar to the famous fairy tale Cinderella. A girl goes from geek to popular just like Cinderella goes from rags to riches! My favorite part is when Wilma goes to the zoo with Jeremy because it shows that she still knows what it feels like to be weird. Most people can relate to Wilma in the beginning because she wants to be something she is not - popular. The wish made me feel good. It shows that anyone who feels left out and unpopular sometimes, is not alone.
I recommend this book to people from fourth grade and up. If you enjoy modern stories with fairy tale twists, this book is for you!