It's Just In Time Amber Brown
Written by Paula Danziger
Illustrated by Tony Ross
Reviewed by Karis W. (age 8)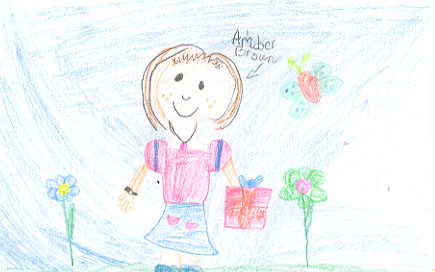 It is Amber Brown's birthday and she is wishing for a watch. Amber calls her friend Justin over to play and it takes him a long time to get there. For her birthday she gets a really cool watch. She gets a home made card from Justin and walkie talkies. Justin tells Amber he was late because he was making her card.
My favorite part is when she says "Boo" in the walkie talkie because it was funny. My least favorite character is Amber Brown's Mom because she is not in the story that much. Like Amber, I also got a cool watch for my 7th birthday.
I would recommend this because it is a really cool story.