The Boxcar Children: The Mystery on the Ice
Written by Gertrude Chandler Warner
Illustrated by Charles Tang
Reviewed by Christina W. (age 10)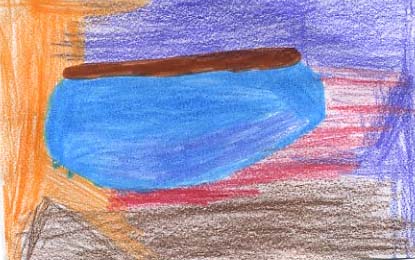 "The jewelry is gone!" "Oh no!" cried Benny Alden. This book is about four kids named Jessie, Henry, Violet and Benny Alden who solved a jewelry robbery. In this story, the Aldens are at a friend's ice rink. The night when they're at home sleeping, someone goes into the house connected to the ice rink and steals their jewelry. The Alden's try to watch people who look like suspects to get clues. Will the children solve this mystery? Will they need Grandfather's help?
This book is in the series "The Boxcar Children". This book is similar to the others because the Alden's have a great mystery to solve. The book is different because the Alden's are solving a mystery in their own neighborhood. There are some black and white illustrations. They are okay, but they don't tell you much. The character Benny reminds me of myself because he's not such a good ice skater, and I'm not that good either. Also, Benny is always hungry and so am I. This book is like the book Benny Uncovers a Mystery because he is the first one to uncover a clue.
I recommend this book for kids in grades 3 to 6 because there aren't many difficult words. If you like this book, then you could also try to read Benny Uncovers a Mystery.