Ruby Holler
Written by Sharon Creech
Reviewed by Emily A. (age 10)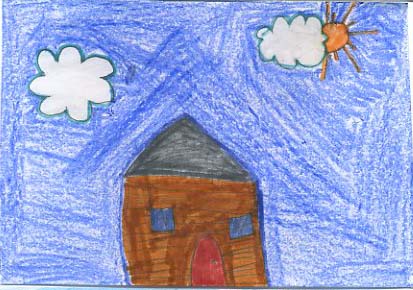 "Get out of that window" a voice called from below. "No leaning out of the windows". Dallas and Florida, orphan twins, knew their life in the Boxton Creek home was horrible. One day Tiller and Sairy, an elderly couple, come to pick up the kids for a vacation. Will the kids get adopted? Keep reading to find out.
Humor, vacations and adoption make up a great book! I thought this was a fantastic book because I liked how it just stayed on three topics: the orphanage, Ruby Holler and the vacation the kids went on with Tiller and Sairy. My favorite part in the book was when the kids were living in the orphanage. The owners were really mean, but that made the book more interesting. I liked the twins, Dallas and Florida, because they were always getting in trouble at the orphanage. Dallas reminds me of myself because he loves animals and so do I.
I would recommend this book because it has a bit of suspense. There is a lot of dialogue so the reader will always understand what's going on in the book. This book is perfect for readers ages 8 to 12 years old. Ruby Holler is a fabulous book!