Double Identity
Written by Margaret Peterson Haddix
Reviewed by Kelly L. (age 11)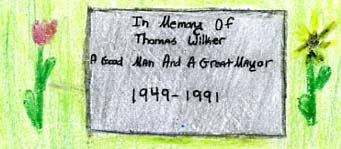 "Mom! Dad! Come back!" Bethany cried as her parents pulled out of the driveway. She had been living happily with her parents for 12 years, but all of a sudden this year her mom won't stop crying and her dad always looks sad. One morning her dad ushers all of them into their car and they drive away. Her father leaves her with "Aunt" Mylie, who Bethany had never seen or met before. She finds herself in a weird town where it seems like everyone knows her, yet she doesn't know anyone. She finds out that what you don't know can hurt you, and put you in danger. The unanswerable question that keeps popping into Bethany's head is "Who am I?" To find out, read Double Identity.
I really liked this book because it had a lot of suspense. I couldn't stop reading because I had to figure out what was going to happen next. I liked the way the story was set in the future. This book made me wonder if we humans will have the technology the book's characters have when we reach that year. My favorite part was when Bethany finally found out who she was after 13 years and began to live her own life. Margret Peterson Haddix also wrote the Shadow Children series which is similar to this book because the main characters usually don't fit in where they are.
I recommend this book to children or adults ages 9 and above. This book is perfect for people who like lots of mystery.