The Boy Who Lost His Face
Written by Louis Sachar
Reviewed by Veronica C. (age 10)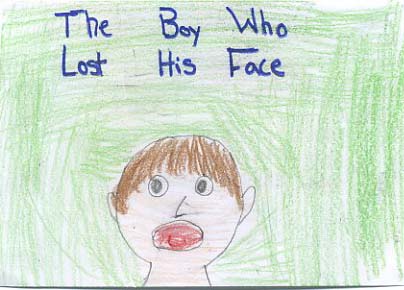 "I'm cursed" thinks David. Ever since he did cruel things to the "witch", the same horrible things happen to him. He pulled her chair out from underneath her; he falls out of his chair. He broke her window and he accidentally broke his own. His pants even fall down when he's asking a cute girl out! When and how will it stop?
This story reminds me of my brother and me because in the story the younger sibling looks up to his older brother. One character who I found interesting in this book was David's baby sister, Tootsie. I found Tootsie interesting because she isn't in the story much, but every time she is, another curse happens to David. This book is also a realistic story about friends because in the book, David loses his best friend, just because his friend wanted to be cool, just like in the real world. One part in this book that I loved was one of the last chapters. That is when everything comes together and you find out what happened and why.
I recommend this book to people who love mysteries with some comedy added in.