The Ringmaster's Secret
Written by Carolyn Keene
Illustrated by Carolyn Keene
Reviewed by Patricia M. (age 10)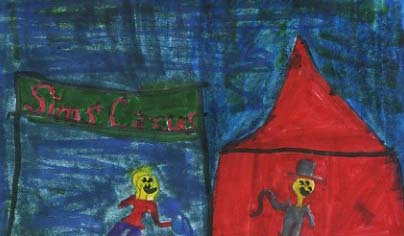 When Nancy Drew, a detective, joins the circus she discovers a mystery that needs to be solved. Soon she meets a friend named Lolita who was told by her foster father, also known as the ringmaster, her parents were killed in an accident during a live performance. But Lolita's mother was spotted in a distant country. Now, Nancy is determined to find her. Is she really alive and will she find her with danger around every turn?
I think this book is full of suspense because at the end of most of the chapters there is an incident that made me want to read on. This book is part of a series. It is similar to the other books in the series because the other books are also suspenseful mysteries. Nancy Drew, the detective, reminds me of myself because I am active and daring too. I found Nancy Drew interesting because she is not scared and always looking for a mystery to solve; not many teenagers are like that!
This is a spectacular book for girls interested in page turning mysteries because it is full of suspense.