Mr. Monster
Written by William Hooks
Illustrated by Paul Meisel
Reviewed by Keaton & Kailynn (age 6)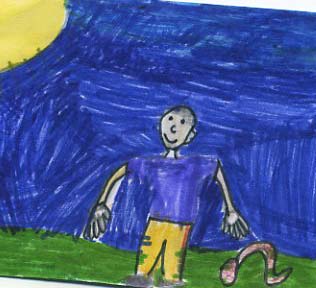 This story is about a little kid named Eli. Eli is crazy about monsters. Eli's brother hates monsters. Eli's brother and his friend try to stop this "nonsense" of liking monsters. Will they be able to stop Eli from liking monsters?
I liked it when Eli was playing with monsters all day and night. I liked the character Eli the best, because he believes all the crazy stories that his brother told him. I know sometimes brothers just try to scare you. I liked the pictures in this book because they help you see the story and what the monsters might look like.
I recommend this book to anyone who likes monsters, because there are lots of cool monsters in this book. I think that first and second graders would like this book, even if you are a little bit scared of monsters.