The Phantom Tollbooth
Written by Norton Juster
Reviewed by Natasha H (age 9)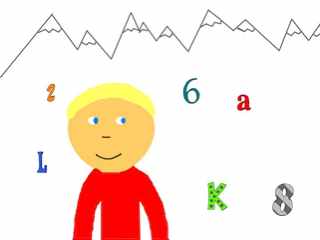 In the book "The Phantom Tollbooth," a boy named Milo goes into a tollbooth and meets many new people. These characters include Tock the dog, the Humbug, people from the word market, King Azaz who rules Dictionopolis, the Mathemagician who rules Digitopolis, and the two princesses, Rhyme and Reason.
He first began his journey in the Land of Expectations where he has to use his imagination. The Weather man was the one who told him that he had to use his imagination to start the car which he was in when he entered the tollbooth. In a search for understandable answers, Milo will have to free the two princesses, Rhyme and Reason, from a prison, (named the Castle of Air,) where their selfish brothers have put them. The lands that Milo and his friends go into are the Doldrums, the Mountains of Ignorance, Digitopolis, the Islands of Conclusions, and Dictionopolis.
One connection I had with the book is when Milo comes out of the tollbooth and figured out he had only been gone an hour. However, he felt like he had been in there for days or even weeks. My connection to this part is sometimes homework feels like it takes hours to finish, but really it only took 30 minutes or so. So the connection is that time is a hard thing to judge.
I recommend this book because it has many adventures that lead Milo, the main character, into many different lands. He learns very important lessons on a journey of a lifetime. One lesson is look for excitement and interesting activities in your own life. Another lesson is use your imagination for entertainment.