Because of Winn Dixie
Written by Kate DiCamillo
Reviewed by Jodan G (age 9)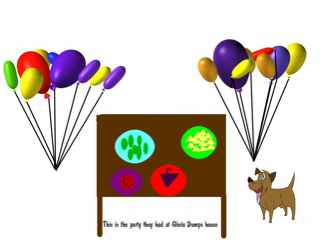 The book is about a girl named India Opal, who was going to a grocery store to get some white rice, two tomatoes, and a box of macaroni and cheese. When she was there, a scruffy, dirty dog (who always broke stuff) got in trouble. Opal didn't want the dog to be put out, because she was compassionate towards animals, so Opal said it was her dog. The dog got its name "Winn-Dixie,"because Opal needed a name quickly, and the first thing that popped in her head, was the grocery store's name, "Winn-Dixie."
Ten year old Opal talked her dad into letting her keep Winn-Dixie. Opal's mom had left when she was one year old and Opal was sad about this. Opal talked her dad into telling her 10 things about her mom. This was a good thing for Opal, because she did not know her mother at all. One of the things Opal learned about her mom was that the mother drank alcohol and was not very happy and the mother did not like the father being a minister.
I thought this book was awesome, because it was so heartwarming, but sad. Opal met an older, lonely woman named Gloria Dump, who wanted to have a party but had no friends to invite. Opal invited her own friends and they brought food and had interesting conversations with the old lady, Gloria. Winn-Dixie reminded me of my dog, Bear, who died last October. Winn-Dixie would either run away, or snuggle with Opal when it would thunder. My dog Bear would do that, except he would probably snuggle with me instead of running away. This book also reminds me of when my sister got a new dog, and how she had to train him. Opal had to train Winn Dixie to not break items and so did my sister.
I would recommend this book, because it is enjoyable and pulls at your heartstrings due to the dog running away (and getting found again.)