The Phantom Tollbooth
Written by Norton Juster
Reviewed by Dennis Y (age 10)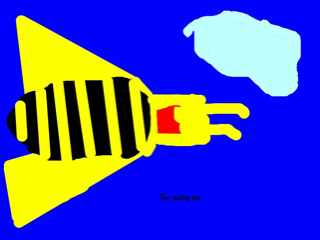 The Phantom Tollbooth is a book about a boy named Milo who is always bored. Milo always wants to be where he isn't. Then one day, Milo receives a mysterious package that takes him to the Kingdom of Wisdom. Here Milo meets many colorful characters such as the Spelling Bee, Humbug, and Tock. He even undertakes a quest to rescue Rhyme and Reason. Will Milo succeed in his quest? To find out, read this book.
I enjoyed this book for several reasons. First there were many plays on words such as when they jump to the Island of Conclusions. My favorite part is when Milo goes to the Doldrums where it's illegal to think. I thought that many of the characters were very ridiculous. My favorite character is Tock the Watchdog because he has an alarm clock built in to him and it constantly goes off.
I recommend this book because of its colorful characters and well-told plot. Anyone who enjoys stories like The Lord of the Rings or Eragon or even Harry Potter will enjoy this book. I think this book is one of the greatest!!