Flat Stanley
Written by Jeff Brown
Illustrated by Steve Bjorkman
Reviewed by Kilyn P. (age 7)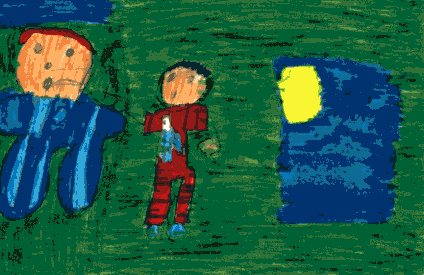 Flat Stanley is about Stanley. In the middle of the night, he got flattened by a bulletin board. Stanley went down into a shaft to get his mother?s ring. Arthur flew Stanley as a kite and left Stanley in a fork of a tree. Stanley got dressed up in a shepherdess costume. Stanley got in a picture frame to help catch sneak thieves.
I liked this book because it was funny. I read ? Stanley and the Magic Lamp ? It was about Stanley finding a genie. Stanley could make any wishes he wanted. I felt excited when I read this book. I felt excited when Arthur and Stanley did funny things. The funniest part was when Arthur blew up Stanley with a bike pump.
I recommend Flat Stanley because it is funny and cool. I think everybody would like this book.