Flat Stanley
Written by Jeff Brown
Illustrated by Steve Bjorkman
Reviewed by Talon D. (age 7)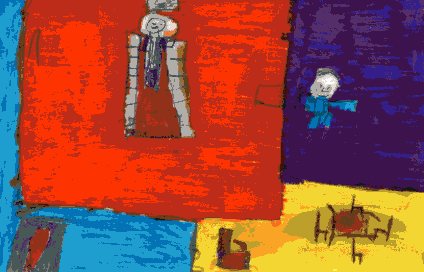 Stanley got flattened by a bulletin board. Stanley went to the hospital but he was okay. Then Stanley could slide under doors. Stanley helped his mom get her ring when it fell into a storm drain. Then Stanley traveled in an envelope to visit his friend. Mr. Lambchop rolled Stanley up like wallpaper! Arthur was jealous and he tried to get himself flat to be like Stanley. Stanley felt sorry for his brother, Arthur. So Stanley let Arthur fly him like a kite. Stanley caught the sneak thieves. At the end, Stanley became a regular boy.
This book is special becaue nobody can be that flat. My favorite character is Stanley because he did funny things like when he had to dress up like a girl and when he got rolled up like wallpaper. I liked Stanley because he was really funny. He was also nice to his brother because he let Arthur fly him like a kite. I liked the illustrations because they helped me to understand the story. I could see what Stanley looked like.
I think kids should read this book because it is really fun to read especially when Stanley has to dress up like a girl. If you like funny stories, you?ll like this one.