Emily's Shoes
Written by Joan Cottle
Illustrated by Emily Echols
Reviewed by Emily E. (age 6)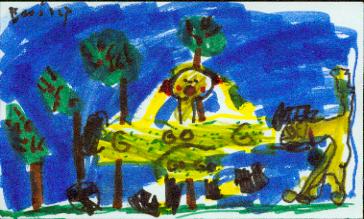 This book begins with Mom yelling,"Emily it's time!" Emily wonders time for what. She thinks maybe a party or maybe ice skating or dancing. With each new idea she wonders what shoes to wear and tries on a different pair for each. There are lots of different shoes in this book.
My favorite part in this book is where Emily gets ready to play soccer. I like to play soccer too. I also like Emily's dog. She is big and yellow. I think she is a labrador.
I recommend this book to kindergarten through second grade. This book keeps you guessing until the end for what it was time for. You need to read this to find out.