Merry Christmas Stinky Face
Written by Lisa Mc Court
Illustrated by Cyd Moore
Reviewed by Jerykah R. (age 6)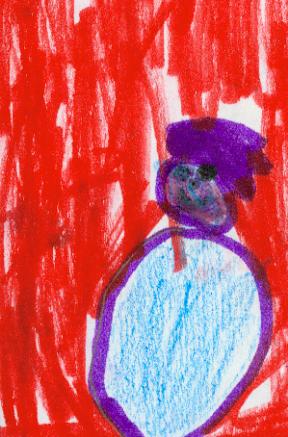 This book is about a little boy named Stinky Face. He thinks of all kinds of things that could go wrong with Santa and Christmas. Stinky face worries too much and asks mama all kinds of what if questions. "But Mama what if Santa gets stuck in a tree or a snowman follows me home?" She has very clever and funny answers.
My favorite question is when Stinky Face says,"What if the snowman follows the child inside and starts to melt? Mama says," Well they'd set up a chilly room for him in the freezer and they would give him peppermint ice cream for dinner. This book is fun to read because it rhymes. When I read this book I am happy and laugh a lot.
I think you should read this book because it is hillarious. It will make you laugh a lot too. You also get to read about and see the special Christmasaurus.