Un diente se mueve
Written by Daniel Barbot
Illustrated by Gian Calvi
Reviewed by student in Ms. Grimes' 2nd Grade Class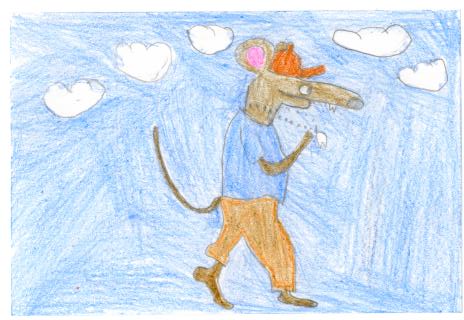 This book is about Clarisse. She loses her tooth. While she is sleeping she has a dream with a rat in it. The rat looks at the tooth and there is a giant cat in the dream. Clarisse then thinks about her dream.
This book was funny because strange things happen in her dreams. It would be scary to think of a big rat in your room. It was exciting to read. I liked the pictures too.
If you like books about dreaming or animals then you will like this book.
(translated from Spanish)