Click, Clack, Moo Cows that Type
Written by Doreen Cronin
Illustrated by Betsy Lewin
Reviewed by Rodney C. (age 8)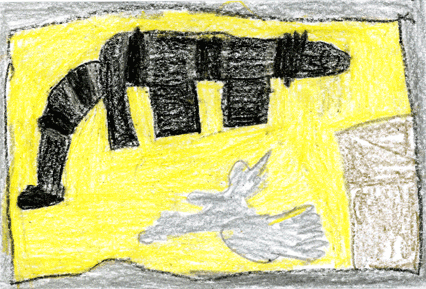 Farmer Brown has some cows. He can't believe the cows can type. The cows want an electric blanket. No milk and no eggs the cows told Farmer Brown. The cows got out their typewriter and they gave the typewriter to him. Farmer Brown gave them electric blankets. Then the ducks wanted a diving board.
It was funny, because the ducks wanted a diving board. Ducks can't dive, but we can. I like the pictures because they use shadows. I like the book because I like cows.
I would tell my friends to read the book, because it is good. It is funny, too.